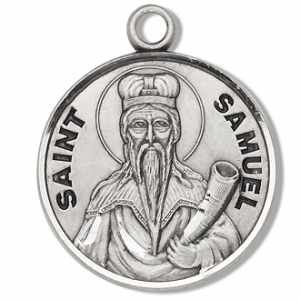 Sterling silver St. Samuel medal. An 18 inch sterling silver curb chain is included with this Saint Samuel medal. 18.0 mm
This medal usually ships in 3-4 business days.
Precious Metal Abbreviations
14KY = Yellow Gold
14KW = White Gold
SS = Sterling Silver
Millimeter Size Comparisons
US Dime = 17.80 mm
US Penny = 19.00 mm
US Nickle = 21.20 mm
This product plus $6.58 more will qualifiy you for free shipping within the USA.